Dr. Kennan T. Runte, DPM, FACFAS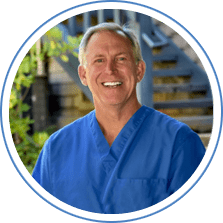 Dr. Kennan T. Runte, DPM, FACFAS
Dr. Runte has been serving Nevada County since 2002. He specializes in all foot and ankle disorders, He is a past President of the Sacramento Valley Podiatric Medical Society. He is also a member of the American Podiatric Medical Association and the American Board of Podiatric Surgery. Dr. Runte enjoys golf, softball, basketball, tennis, and hiking and just about anything that gets him outside and moving.
Dr. Morgan E. Garcia, DPM
Dr. Morgan E. Garcia, DPM
Morgan E. Garcia, DPM, is a board qualified podiatric surgeon. She completed her undergraduate degree at Barry University where she majored in Biology and was a member of the women's soccer team during her tenure. Dr. Garcia then earned her Doctorate of Podiatric Medicine from the CSPM in Oakland, CA and completed a three-year residency at UF Health Jacksonville.
Dr. Garcia has had comprehensive training in all aspects of podiatry which includes non-surgical clinic-based care as well as the latest advances in forefoot, rearfoot and ankle reconstructive surgery. She strives to be an understanding, competent and skilled provider while focusing on clear communication with patients to ensure the best outcome from treatment.
Dr. Garcia was born and raised in Sacramento and currently resides in the Grass Valley area. She enjoys the outdoors, traveling, animals and seeing her family and friends.