Our Doctors
Dr. Kennan T. Runte, DPM, FACFAS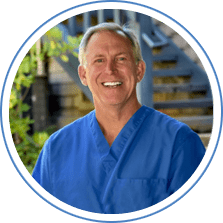 Dr. Kennan T. Runte, DPM, FACFAS
Dr. Runte has been serving Nevada County since 2002. He specializes in all foot and ankle disorders, He is a past President of the Sacramento Valley Podiatric Medical Society. He is also a member of the American Podiatric Medical Association and the American Board of Podiatric Surgery. Dr. Runte enjoys golf, softball, basketball, tennis, and hiking and just about anything that gets him outside and moving.
Dr. Jeremy L. Cook, DPM, AACFAS
Dr. Jeremy L. Cook, DPM, AACFAS
Dr. Jeremy Cook Joined Foothill Podiatry in August of 2016.
Dr. Cook attended medical school at California School of Podiatric Medicine where he graduated as Valedictorian. He then completed a 3 year Foot and Ankle Surgical Residency at Kaiser Permanente in the San Fransisco Bay Area. During his residency, he received extensive training in problems related to the foot and ankle with special interests in sports medicine, foot and ankle trauma, biomechanics, flat foot reconstruction, ankle arthroscopy, complications associated with diabetes, and pediatrics.
Dr. Cook is board qualified by the American Board of Foot and Ankle Surgery. In his free time he enjoys staying active including: camping, wake boarding, mountain biking, snowboarding, and spending time with his wife and 3 children.